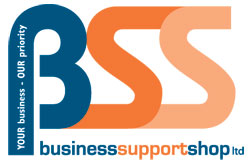 The regional elements of enterprise support service Business Link will be closing down by 25 November 2011 with its paid advisers replaced by thousands of volunteer mentors.
Mark Prisk Business & Enterprise Minister said, "We're going to wind down the Regional Development Agencies, and as part of those, we'll be winding down the regional Business Link contracts."
Private sector provision of business advice will also become more important, Mark Prisk said. "This fits into the new system of local enterprise partnerships that we're developing, it'll be complementary to that."
More specifically, Mark Prisk sees existing private-sector business support agencies taking on a bigger role in providing face-to-face advice and networking.
With research showing that 80 per cent of private businesses already use private providers – rather than government tools – Mr Prisk may have a point.
Business Support Shop can offer practical hands on business support advice to existing small businesses or new start ups. For more information, please have a look at our website or contact us via email or telephone.